Whether it is Buying or Selling; Real Estate is the largest investment most families will make in their lifetime. It is of utmost importance to me to make my client's dreams a reality. Your home or property will shape your families life for many years to come. Based on that fact; I work diligently to ensure my client's needs are met, and surpassed when finding the right property for you. Almost 100 million in sales! Properties from Residential homes to Luxury Estates and Ranches. Contact me today and allow Baradhi Real Estate to guide you to the best fit property at the best price possible! Baradhi Real Estate....We'll Bring You Home!!
Overview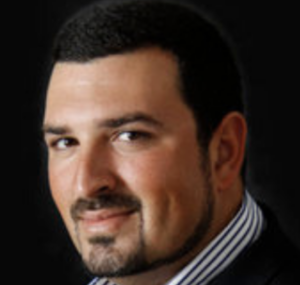 Shakeib Baradhi had one long range plan while growing up in Lake Jackson: to become a doctor.
It stood to reason.  His father, Doctor Nabil Baradhi, is a highly-respected local cardiologist and his son figured he would follow in his footsteps to a career in medicine. His parents never pushed him toward it, and Shakeib always knew that any life he chose would be fine with them as long as he applied himself and found one that he would enjoy. But all through elementary school, Lake Jackson Junior High, and Brazoswood High Shakeib never wondered if the path he was following was the right one.
At Texas A&M he first pursued a major in chemistry with a minor in biology (later replacing chemistry with psychology), still following the internal mantra "I want to be a doctor."
Then, toward the end of his senior year Shakeib came to two realizations that would prove problematic. First, he discovered he didn't care much for hospitals, nor did he possess the ability to cope with the emotional negatives inevitably involved.  Second, he realized that he had never invested much time thinking about a backup plan. 
What he did have was a passion for helping people and making others happy. While becoming a doctor would certainly provide an opportunity to do that, he figured that other careers more to his liking would as well.  
In the midst of this dilemma he - an avid outdoorsman, photographer and videographer – routinely spotted a handsome piece of land with a small house beside a duck pond on his way to the A&M campus.  He decided to stop to ask the owner of the place if he could take some photos of the ducks in the pond. The owner happened to be a young avid outdoorsman as well. He was focusing his studies at A&M on becoming a Realtor. Needless to say, a longer discussion ensued.
Not entirely because of that unanticipated visit Shakeib is now, more than a decade later, not only a real estate agent but a broker.  The simplest distinction between the two is that brokers have to endure a much more rigorous educational process for their state licenses than agents, who can only show properties and sell them if working for a broker.  
This shift from medicine to real estate shouldn't have come as a surprise to anyone who knew Shakeib as a child.  He has always been something of an entrepreneur; in elementary school he noticed that his fellow students were wild about Sticky Hands, a novelty product that was all the rage. So he asked his mother to drive him to Walmart, where he bought every Sticky Hands package on the shelf and sold them at school, turning a handsome profit.
Shakeib's agency is a one-man operation, and his office is sometimes his home (where he is happily in close proximity to his wife Olivia and their one year old daughter Mia) but more often than not it is his truck, when he is on the road finding just the right homes for his clients. 
That specific determination, to find the right place – be it a residence, commercial property or hunting ranch– for those who put their trust in him is the cornerstone of his agency. 
"Taking the time to learn client's personalities," he believes, "is essential in finding the best fit for them. It's important to create a friendly and personal atmosphere between broker and client. This develops into an understanding and an element of trust allowing me to truly appreciate their needs and preferences".  
Shakeib's clients are often surprised when he encourages them to look up when walking through a home, at corners and ceilings, because a good way to find a problem is to look up. And he knows that the trust between client and broker partly depends on him pointing out negatives as well as positives. "I will only sell a home to a buyer if the home sells me. I put myself in the clients' shoes in order to fairly critique a home or property based on its current condition and future potential relative to overall investment. Being honest with buyers and sellers has lost me business in the past. However, I hold a strict standard regarding honesty to buyers and sellers. There is no reason to sugar coat reality when it will ultimately be realized in the near future."
Shakeib created his agency's unique logo – a road leading to a new home, an oak tree and a windmill, all encompassed in the state of Texas - which incorporates not only his business and family ranch, but his love of nature and the outdoors.  
"I have been raised in the outdoors hunting and fishing since I can remember," he says. "This passion has driven me to love nature, wildlife management of waterfowl, Turkey, and Whitetail Deer. The Baradhi Ranch which inspired my logo as well as the Baradhi Real Estate name has been my management project since 2007 with tremendous success. I am a firm believer that true hunters are all wildlife managers at heart. We as hunters all love wildlife more than many others could imagine. The health of wildlife populations drives our ability to pursue our passions of hunting and the outdoors. Have your family in a great happy home, and together in the outdoors of the great state of Texas, and in my opinion, you basically have it all!"
He also came up with his agency's promise: "We'll bring you home." He uses "we" rather than "I" because he works with local lenders and title companies that are crucial for smooth closings. "I am the only broker, but together we make up the network of companies that are directly involved in the buying and selling process."
For Shakeib Baradhi it's simple: "A home or ranch is the biggest investment of most families' lives," he says," and it is my job to ensure the property and the process will be positive overall".
So the man who first set out to be a doctor so he could help people ended up in a career where he helps people find the homes of their dreams.  He does this with diligence, integrity and by getting to know the people he is serving.  
And that, after all, is very good medicine indeed.